Hand Dryers
Warm Air Dryers
In some cases, the best solution for hand drying is a warm air dryer - especially in unattended or very busy washrooms.
We can offer you a choice of two compact units which are reliable, powerful, quiet and fully automatic: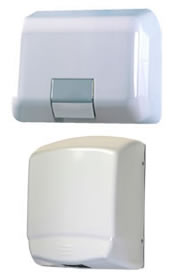 Mistral
Industrial strength dryer
Can be used to dry the face and hands
Also available in chrome finish
Available to rent or buy
Whisper
Compact, quiet dryer
Suitable for less busy washrooms
Also available in stainless steel finish
Available for outright purchase only
These products are also available in chrome and stainless steel.
Linen Towel Roller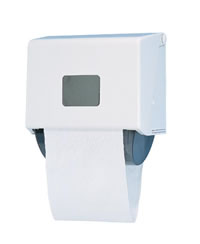 Linen roller towels are still the most popular form of hand-drying in the washroom. They are considered to be the quickest and most comfortable method of drying hands, and from a hygiene point of view, is the most effective way of removing bacteria.
We offer a range of hand towel options, with a comprehensive service that makes sure there are always clean towels available in your washroom.
Fresh portion of towel for each user
Soiled towel never touches unused towel
No waste
Robust and durable machines
Usage can be quickly and easily checked
Towels regularly serviced by PWS
Our linen roller towel units are available in white or chrome.
Paper Towel Dispenser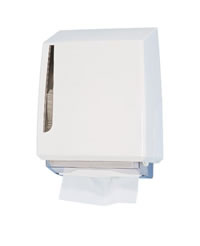 PWS provides a choice of paper hand-drying options which are ideal for use in washrooms, kitchens, food preparation areas, garages and forecourts, etc.
In addition, we provide a comprehensive telesales back-up service for repeat orders, which means that once installed, you don't need to worry about servicing.
Choice of centre-feed rolls or a variety of individual hand towel systems
High quality absorbent tissue
Choice of refills
Dispensers keep paper clean and dry and away from contamination
Dispensers are lockable to prevent pilferage
Waste bins also available to eliminate mess
Many of these products are also available in chrome and stainless steel.